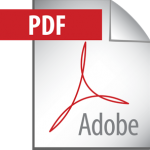 Dear Employer/ Community leaders:
The Greater Pleasant Branch Baptist Church would like to invite your organization/group to participate in the spring 2019 Career Fair to be held Saturday, April 13, 2019, 10:00 A.M. until 2:00 P.M., at The J.R. Raynor Educational Complex located on our campus , 601 Spruce Street, Conway, Arkansas.  There is no cost to you to participate in this event.
This event will host numerous employers/agencies to promote jobs, internships, and career opportunities in a variety of fields, including business, health professions, military, social work, and liberal arts. We will have an aggressive campaign to alert the community, college students, high school students, and local churches about this event.  If your organization has job openings for the summer, please inform us so that we can alert attendees to bring resume, dress appropriately, and prepare for an interview.
The fair is an excellent opportunity for your organization to network and show community support.  You are encouraged to bring promotional literature, multimedia information and displays.  Please complete the online registration form.  A prompt response received no later than March 2, 2019 will ensure you a booth reservation.  We will provide the following:
A table
Internet Access
Interview room
Career Fair Objectives:
To provide community awareness
To educate the community about career opportunities
To provide an opportunity for employers/agencies to network and provide training opportunities

 
We look forward to hosting you at the J.R. Raynor Educational Complex for our Career Fair 2019. If you have any questions, please contact our office at (501) 327- 2164.
Sincerely,
Artee Williams, Pastor
Vernetta Gilcrest Sanders, Director of Christian Education